CUSTOMERS CAN RESUME PURCHASING HANDY BAGS AS NORMAL; i.e. buying the logs with or without the bag
Our availability for delivery is limited, please call for more information

COVID 19 INFORMATION: We are open. We ask that all customers pay over the phone or via contactless, and respect the 2 metre distancing rule. When you arrive at the farm you will need to press the call button on the gate to gain access. EVERYTHING is available for cash and carry at the farm; collection available from 8.30am until 5pm, seven days a week. We also have a DELIVERY service. Please call us for details. If you are showing any symptoms of Corona Virus, please stay away for our staff and family's well-being. Keep safe and stay well.
Heating Aids for Sale
CPL Homefire Instant Light Firelog
A smokeless log fire in a packet. Made from compressed log fines, all you have to do is light the marked corners of the packaging. Ideal for people who need a hassle-free fire which still provides an attractive flame and a natural aroma. Homefire Instant Light Firelogs produce low ash and smoke, and can be used in smoke control areas.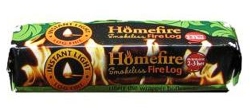 Mystical Fire packet
Mystical Fire is a unique new product that will add hours of enjoyment to any solid fuel fire! It's the best thing since toasting marshmallows! Everyone who enjoys a fire indoors and out, whether a campfire, a garden firepit brazier or Chimenea will love Mystical Fire. Turn any fire into a show of vibrant blue, green, purple and red, you name it, it's there.

Simply throw the entire pack into your fire and watch the transformation. Each pack will provide over half an hour of vivid entertainment.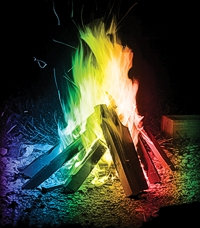 WoodMiser
With WoodMiser you will burn 33% less firewood in an even and more efficient fire - meaning you'll be making fantastic savings.

The fuel saving qualities of WoodMiser for regular firewood have been independently tested here in the UK and confirmed by Cambridge University and supported by the NEA (National Energy Action).

More details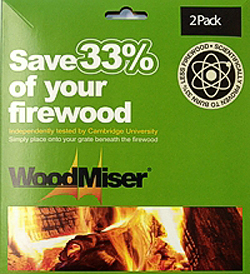 Wey Farm Kindling
Our Kindling is made by us at Wey Farm the wood is sourced from British FSC & reg; woodlands. Or made from our Tree Surgeons cuttings.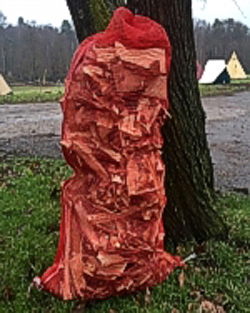 DELIVERY
Free Delivery within 10 miles for orders of £75 and over
Quotes given for further afield for delivery
We will quote for delivery on orders of less than £75
Subject to availability, EVERYTHING is available for cash and carry at the farm; collection available from 8.30am until 1pm and 2pm until 5pm, seven days a week.
Goods will be delivered to where our transport can fit and if further movement of the goods is required then this, at our discretion, will be at an extra charge.