Coal for Sale
Fernwood House Coal Doubles 20kg
A naturally occurring non smokeless fuel which must not be burnt in smoke controlled areas, unless it is burnt on an approved smokeeater appliance. For use on open fires, multi fuel stoves and Rayburn type cookers.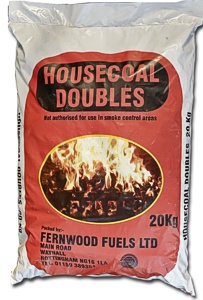 Fernwood Smokeless Coal 20kg
A naturally occurring smokeless fuel which is very shiny, hard & dense. Slow burning & economical with very high heat output. For use on gravityfed boilers.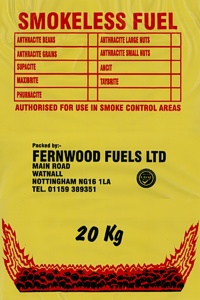 DELIVERY
Free Delivery within 10 miles for orders of £75 and over
Quotes given for further afield for delivery
We will quote for delivery on orders of less than £75
Subject to availability, EVERYTHING is available for cash and carry at the farm; collection available from 8.30am until 1pm and 2pm until 5pm, seven days a week.
Goods will be delivered to where our transport can fit and if further movement of the goods is required then this, at our discretion, will be at an extra charge.